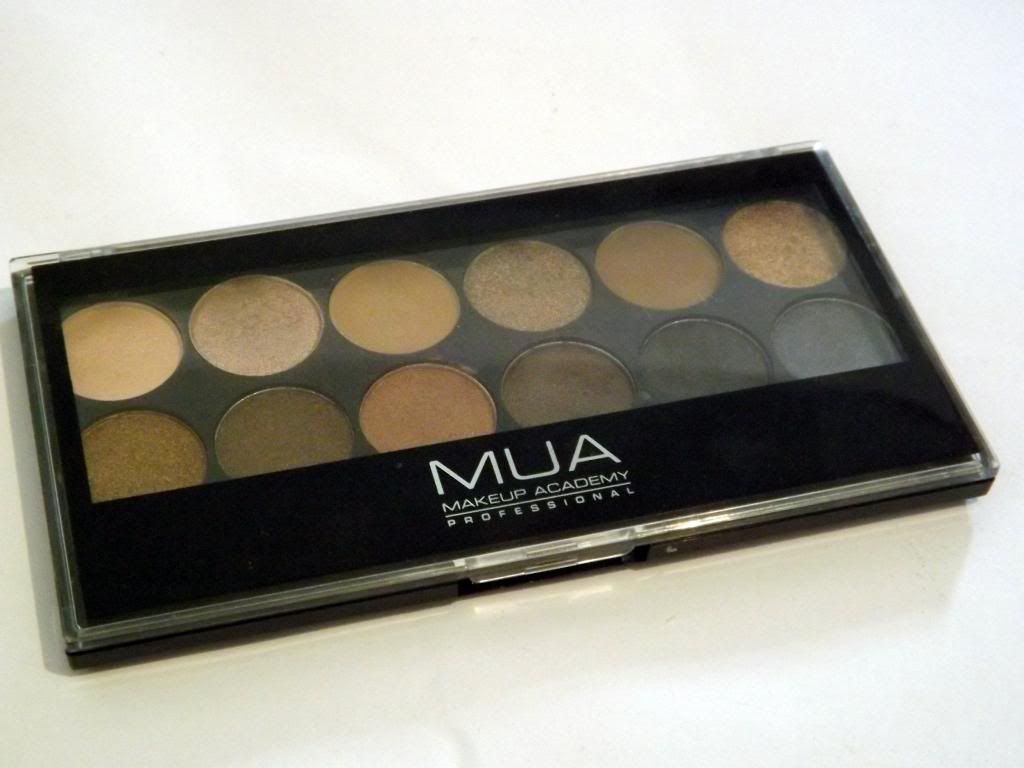 H
ello my name's Roxanne and I am slowly venturing into using eyeshadows and eyeliners. Yes, you read it right. I'm 24 and have always been a little scared of colour, well anywhere to be honest. A few years back I noticed my eyes weren't really the 'same' as everyone elses around me, I like to call them downy eyes because they turn down at the ends. I'm sure there's an actual word for eyes like this but that's what I like to say. Due to this when I used eyeliner in the past it never gave me the same look as others, a cat flick, making them look open and wide. So it really put me off and I went about my business wearing only mascara for a long time. When I went on holiday back in October I decided I'd ask one of the MAC ladies to show me how I can do my eye makeup, including shadows and eyeliner because surely there were ways people with eyes like me could wear it.
So, here we are a few months down the line, I got brave and asked for the MUA Undressed palette for Christmas because I'd heard so many good things about it and I thought it'd be a great palette to play with that wouldn't cost a bomb... and it's perfect!
The palette consists of 12 shades ranging from highlighting, nudes and a shimmery black. They are just called Shade 1, Shade 2 etc which is fine - I'm not a lover of named shades. And on the back they have a little 'how to' for those, like me, who have never really done this whole thing before so you can try it out and then mix it up later (when you're alone and don't mind looking like a drag queen)!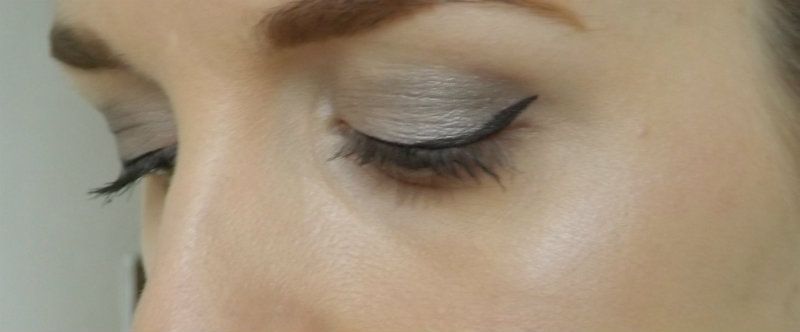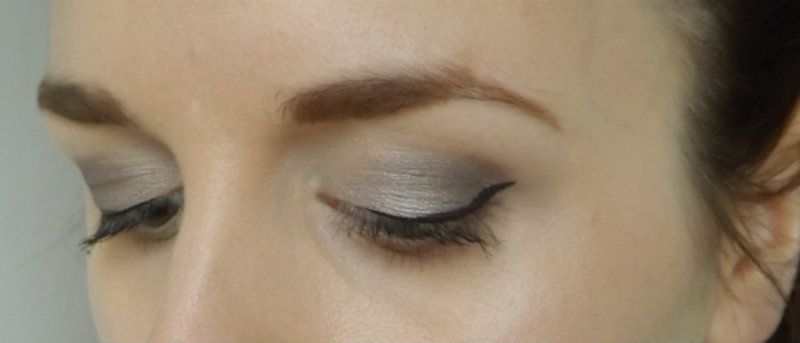 I've used most of the shades now but my favourites are
Shade 2
for the lid and in inner eye corner,
Shade 10
for smudging and using in the crease and then a little of
Shade 11
in the very outer corner and the lash line. To apply, I used Real Techniques Base Shadow Brush and then the Accent Brush for the small detail. In the pictures I have also added L'Oreal Super Liner Perfect Slim, which was a Christmas present too! Hopefully can do a post on that on for you in the future.
Have you got this palette? Which are your favourite shades? I wish I had bought it a lot sooner!
I hope you've all had fun in the snow and it hasn't ruined your weekend plans, I think I'm going to have a bit of a walk in it today and maybe a sneaky hot chocolate!